Transform your bathroom to NEW...
...without the hassle and expense of renovating!
7 YEAR Written Guarantee
backed by 33 years of Experience!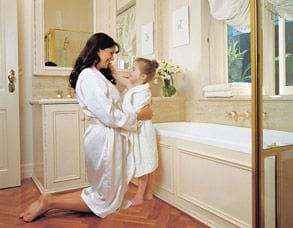 Bath, Basin & Tile Re-Enamelling
Bathroom Werx can Re-Enamel your bath, basin, shower base and wall tiles in any decorator colour so that they look like NEW again. Our qualified Technicians are professionals and use cutting edge technology to restore your bathroom to look like new again. And you get a a SEVEN YEAR Guarantee on all work - backed by over 30 years experience.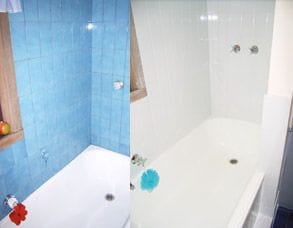 Before & After Photos & Videos
Here are some great shots of the bathrooms we have worked on, from the beginning (images on the left) to the end result (images on the right). You can click on any of these images to see them in a larger format.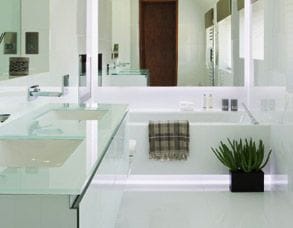 Commercial Bathroom Makeovers
Bathroom Werx has all the resources, skills and capacity to service large or small commercial jobs all around Australia.
Our Technicians are fully trained in handling big projects and are fully compliant with occupational health and safety regulations.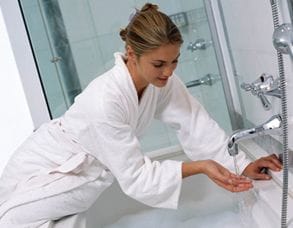 More Bathroom Money Saving Ideas
We have an extensive range of products and services to make your bathroom look like NEW again for a fraction of the cost of renovating!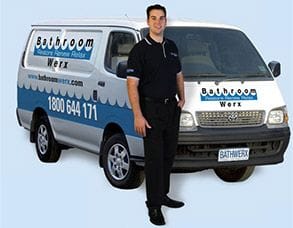 Franchise Opportunities
Get into your own business making old bathrooms look like new again without the hassle and expense of renovating. Bathroom Werx are Industry leaders in the bathroom renovations business for over 30 years.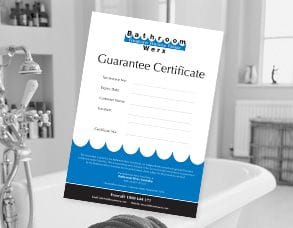 7 Year Written Guarantee
Backed by over 30 years of experience, you'll have peace of mind knowing that you are dealing with a long established business that cares about the quality of their work and doing the best job for you!

Bathroom Werx Benefits
7 Year Written Guarantee backed by over 30 Years experience.
Made in Australia - unique Werx Enamel designed specifically for bathrooms.
Your bathroom is finished in days not weeks!
Mould and mildew resistant Werx Enamel makes cleaning a breeze.
Great range of decorator colours to choose from.
Your bathroom can be used again 24 hours after completion of the work.
No dangerous chemicals / fumes - safe to use in your Home!
CSIRO tested against Australian Standards.
Trained & Qualified Technicians will do a great job for you.
No re-plumbing, no re-tiling, and NO MESS!
The bathroom resurfacing specialists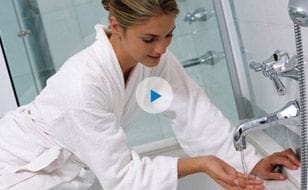 Complete bathroom makeovers
Bathtubs & spa baths
Basins & vanities
Shower areas
Wall tiles
Specialist chip repair service