Quick Fit Wastes
---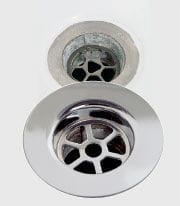 Replacing old outlets and drain covers can be a very time consuming and expensive job.
NOT ANY MORE.
You don't have to worry about costly re-plumbing there is none!
In just 20 minutes, your new Bathroom Werx Quick Fit Waste is made to fit neatly and easily over your old one.
Your old outlet will now look like new again adding a beautiful new touch to your bathroom.
Quick Fit Wastes are available in chrome or gold plating so that you can choose one to suit your other bathroom fittings.
Call Now on 1800-644-171 OR Want us to Call YOU?