RECYCLING BATHROOMS GOOD FOR THE ENVIRONMENT
Posted by BathroomWerx on 15 March 2018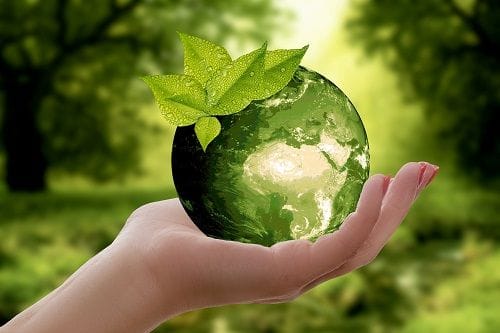 Bathrooms and Toilet facilities are the most expensive part of a renovation per square metre than any other part of a house or commercial premises. This is because all the trades are required to be hired to complete this type of renovation and this can be very costly and difficult to co-ordinate so the project is finished in a timely manner.

Today there are many options available to restore existing bathroom fixtures and fittings instead of replacing them with new items. Of course you can replace them with new items and there are a plethora of suppliers in the market you can choose from.
However have you thought about keeping them and using them again? On close inspection you may find that the quality of these items is quite good and the only reason you are considering replacing them is because the colours are dated and just don't look good anymore.

Bathtubs, basins, shower bases, wall tiles, vanity benchtops, cubicle partitioning, and outlets can all be easily restored to new without the hassle and expense of replacing.
This is done by applying a new enamel coating over the existing surface and can be done in any decorator you like some companies can even match to an existing colour scheme if required.

This is a great option for Office Buildings that require the male and female toilets to be upgraded.
The cost and time savings are considerable in doing this type of makeover as opposed to a 'rip out and replace' renovation.

There is no need to disconnect plumbing, remove tiling, or any of the mess and inconvenience involved in removing and replacing toilets, urinals, shower bases, wall tiles and basins.
And best of all, you don't need to find a plumber, tiler, painter, carpenter, electrician as all the trades are involved in a 'rip out and replace' renovation.

The work is done quickly and the inconvenience to the Office workers that use the facilities is kept to a minimum.

Quite often the fixtures and fittings in these building are of high quality and it is simply the colour scheme of the bathroom and toilets that make them look dated.
This option saves costly removal of bathroom fixtures and fittings, rubbish removal and disposal, re-plumbing and then retiling.

And it good for the environment too as all these items usually end up in our landfill. This way they are all given a second lease of life for at least another 15 to 20 years.

When choosing the company to do this work for you, make sure that the enamel they use to resurface bathroom sanitary ware is epoxy based and not a polyurethane (which contains dangerous isocyanates).
Epoxy coatings are much safer to use and are usually tougher and long lasting.

And an added benefit is that you can always change the colour again if in a few years time trends change and you are looking for an update.
It is an easy job to recoat the surface again in a modern decorator colour of your choice and the work is done in half the time of the original job.
You can also learn more about Bathroom Werx's bathroom renovation and resurfacing services near you by clicking the links below:
Call Bathroom Werx on 1800-644-171 for more information.