Do I need to certify my new bathroom?
Posted by BathroomWerx on 15 July 2019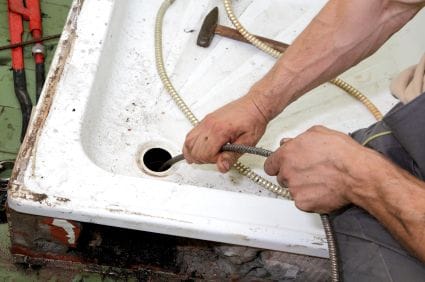 Is bathroom certification required?
The answer is yes... and no.
If you are renovating your bathroom by updating tiles and fittings, but you're planning on keeping the same functionality and design, then you will not require certification.
But... if you are making structural changes, such as removing a wall or cupboard, or you're modifying any plumbing, then you will need certification.
This also includes changes like bathroom expansions, changing windows, and removing a bath or hand basin. If you are tampering with the waterproofing you will definitely need certification.
Here is what's involved in certification.
Bathroom certification costs can vary depending on whether you will require an engineer, certifier, or both.
Costs range approximately from $1,000 to $2,500, but also vary depending on the number of inspections.
Why is it important to get bathroom renovations certified?
A certified bathroom helps protect you.
If you decide to sell your home in the future, you'll have to deal with prospective buyers and investors trying to negotiate a price lower than what is advertised. If you have had work recently completed on your home (your most valuable asset) and it hasn't been certified, this will just give potential buyers a reason to demand a lower asking price.
Some tradespeople or builders will tell you not to bother with certification or that you don't need it, but it is recommended to seek a second opinion, especially if you are making major design changes to your existing bathroom.
It's always a good idea to ask builders and tradespeople for references and if you can check their previous work completed.
If you're looking for bathroom renovations, resurfacing or makeovers in Mornington Peninsula, Campbelltown, Perth, or anywhere else in Australia, get in touch with us today. To learn more about bathroom renovation regulations by state, click here.
You can also learn more about Bathroom Werx's bathroom renovation and resurfacing services near you by clicking the links below:
Call NOW on 1800-644-171 OR Want us to CALL YOU?