4 Essential Reasons to Resurface Your Bathroom
Posted by BathroomWerx on 9 May 2019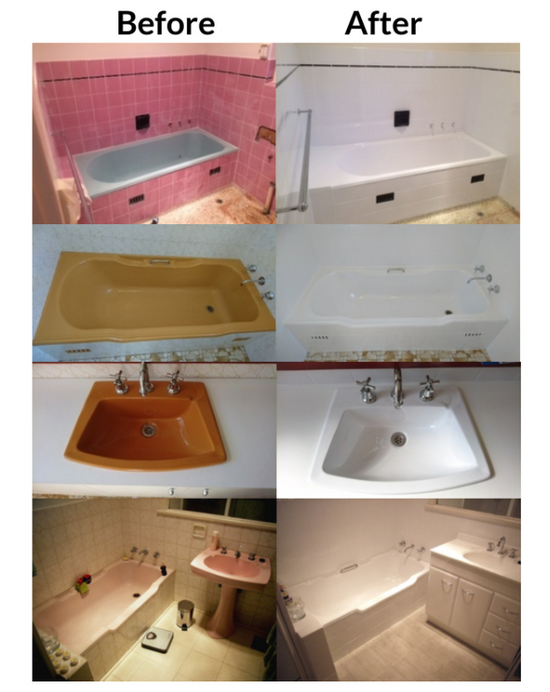 Resurfacing your bathroom is a great way to breathe new life into your old bathroom without the hassle and expense of renovating.
Bathroom Werx supplies the following useful reasons to help you decide whether or not to proceed with resurfacing your bathroom.
Resurfacing is the most economical solution
Resurfacing your bathoom is just a fraction of the cost of renovating or replacing your bathroom. Both services can make your bathroom look like new again, but only one will give you the satisfaction without expensive re-tiling or re-plumbing.
Resurfacing is the convenient solution
An average bathroom renovation could take days, weeks or even months to finish, leaving you inconvenienced in your own home (not to mention the mess you have to put up with while a renovation is underway). Bathroom Werx's very own resurfacing enamel (Werx Enamel) means your bathroom can be completely resurfaced in as little as one day and ready to use again in 24 hours!
Resurfacing is the safest solution
Our Werx Enamel also has an anti-slip factor. This means when applied to bathtubs or shower bases the surface will be a lot less slippery when wet compared to the surface of a brand new one after a renovation. This results in a safer bathroom for you and your family.
Resurfacing is the most effective solution
Not only does our re-enamelling service remove all the rust, chips and damage from your bathtub or basin, our Werx Enamel is designed for heavy use and punishment - and also leaves your bath easier to clean! Bathroom Werx also guarantee your newly restored and re-enameled bathroom in writing for 7 years.
If you need more reasons to consider resurfacing your bathroom get in touch with us today - call now on 1800-644-171 for a free quote.
You can also learn more about Bathroom Werx's bathroom renovation and resurfacing services near you by clicking the links below: