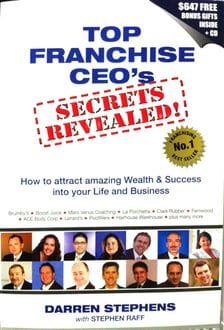 How to attract amazing Wealth and Success into your Life and Business
Secrets of the Top Franchise CEO's revealed.
Includes Bonus CD : "Success Talk!"
CONTENTS
Forewood
Introduction
Janine Allis Boost Juice
Michael Sherlock Brumby's
Michael Dean Coaching Success
Chris Malcolm Clark Rubber
Stephen Raff Ace Body Corporate
Sara Pantaleo La Porchetta
Carmelo Francese Aldantef
Athol Nelson Lean Capabilities International
Diana Williams Fernwood Fitness
Mike McCarthy Barry Plant Real Estate
Jason Smith Back In Motion
John O'Brien PoolWerx
Tony Lattouf Hairhouse Wharehouse
George Yammouni Bathroom Werx Australia
Lenard Poulter Lenard's Poultry
Final Thoughts
About the Co-Author
Franchise Industry Directory
What Our Clients Say

Good afternoon Angela,
I just wanted to say "Thank You" to you for the quick response to the renovating of the bath at Middle Park.
The bath now look...
Ruth

READ ALL
Franchise Opportunities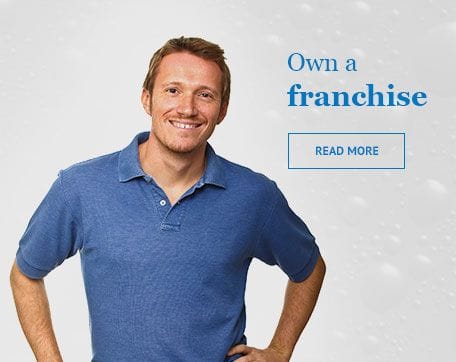 Locations
Give us a call today. Our qualified staff will be able to quote over the phone, or for larger jobs your local qualified technician will provide you a quote and save you money, time and hassle, by completing all the work on the spot. No mess no fuss, just a beautiful new bathroom at a fraction of the cost!
BOOK A QUOTE